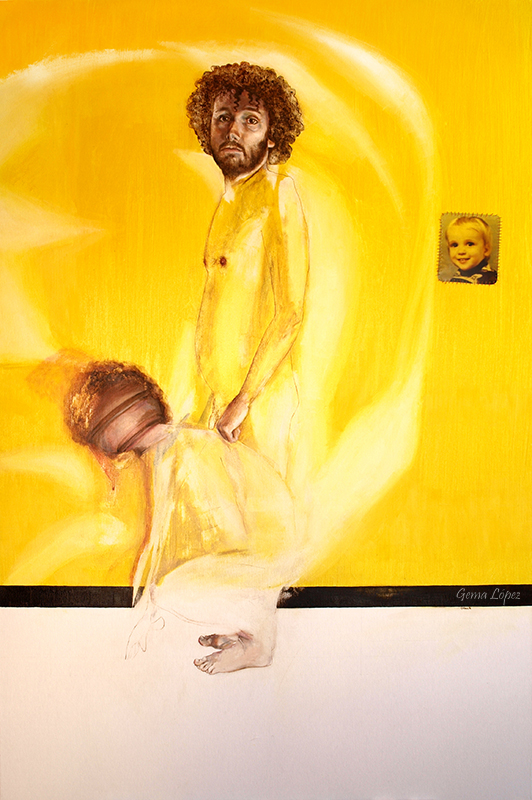 Siamese twins, 2016
Buy artwork
Oil and photography on canvas
80 x 120 cm.
800.00€
Even from the mud grows the deepest.
Even in the water one can stand up.
Even in this house.
Even in the sewers grow daisies.
Even inside a room, without light, we see the plants grow.
It is childhood that makes us people.
I am ready.