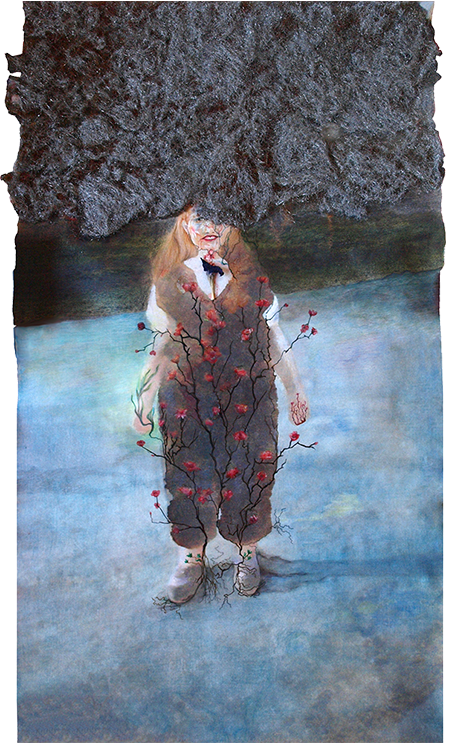 I am a vocational painter.
I conceive my artistic process as a work of self-knowledge and therapy. That knowledge of myself, as I evolve personally and plastically, becomes a tool of knowledge of the environment that surrounds me.
I represent the human being as a body in constant transformation. Through the mixture of discordant elements with the prevailing realism, I make visible the internal fractures or imperfections and give them a space where they are recognized.
I believe that this type of art exercises a positive and liberating social work.
Gema López Estudio de Arte aims to promote and bring art closer to people.
It is not an usual artist's studio because its doors are open. If you are looking for a painter (for original artworks or commissions) in Lugo, this is your place.
Nor is it a conventional art gallery because I am an independent artist. What better than an art gallery in Lugo to deal directly with the artist, in order to buying a painting or another piece of art.
If you have concerns, curiosity and artistic interests and you are looking for a professional who understands your learning pace and helps you to discover your potential (the one you forgot when you reached adulthood), this is your place. If you want a professional artist with classical training but a contemporary vision to offer you a university education with affordable prices, this is also your place.
Drawing, painting, photography and photo retouching classes are offered for children and adults, in the southern area of ​​Lugo.