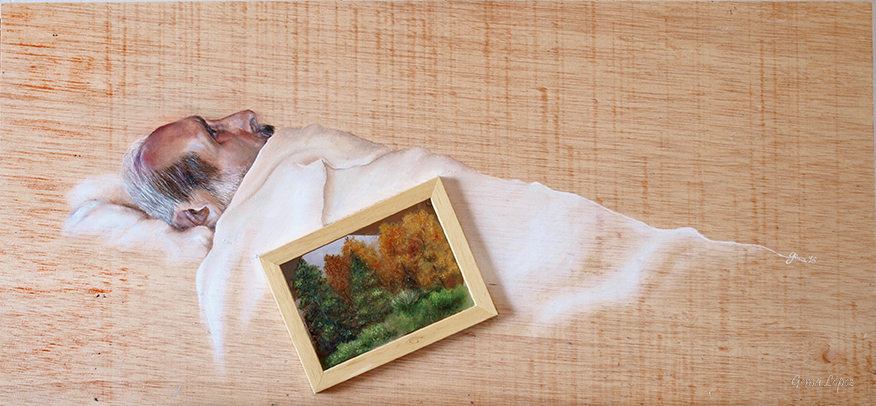 Chrysalis, 2016
Buy artwork
Oil on wood and glass
70 x 32 cm.
450.00€
In dizziness, in bed.
Everything is life out there.
Except for the one who wants to die.
And even without knowing it, he falls.
The sheet around him does not express the clarity of the interior, it is the trap that nobody seems to see.
I wish we were sick.
Again and again it falls. To be taken care. To not have to continue building.
Sometimes life becomes so uphill.
Just look outside, nature. Or close your eyes. Is the same.
And wait.
It is the best.